What makes us different
Biotikon –
Highest Quality through Highest Purity
Certified
Residue-
Controlled
Raw Materials
Pure Active Ingredient –
High Concentration
Hypoallergenic Production
Omitting the use of conventional lubricants such as the metal soap magnesium stearate ** means an expensive production procedure. A faster production time would require these omitted substances. The slower, meticulous production has the advantage of lower heat generation and thus the protection of the vital nutrients and a high bioavailability. Due to small batches, you will always receive fresh products (approximately 1 - 3 months after the capsule production). This ensures highest quality and intrinsic value.
Pure encapsulation
Free of additives or preservatives in the capsule filling. Free of parting compounds, like the often used magnesium stearate**, which originally comes from the building industry. In this way we get extremly high purity.


No industrially produced silicic acid
(silicon dioxide) flow aid
Biotikon does not use silicon dioxide or silicic acid (SiO2, known as E551) as a flow aid. The foundation for product testing Stiftung Warentest states that those may contain nanoparticles. Silicic acid or silicon dioxide in dietary supplements has been discouraged. Bio Suisse has terminated approval of silica or silicon dioxide. Silica from horsetail is not to be confused with this industrially produced silica.


No Aluminum Contained
A large number of nutritional supplement providers use aluminum as a sealant for cans. During the sealing process an aluminum foil is strongly heated by a high frequency electromagnetic field. We deliberately do not use this method!
• Gelatin-Free*
• Gluten-Free
• Lactose-Free
• Free from Magnesium Stearate**
• All packaging made of PET,
therefore without plasticizers
• Suitable for Vegetarians/Vegans***
• Residue-Controlled
• Capsule Material: Hydroxy-Propyl-
Methyl-Cellulose (Made from
Plant Cellulose)
• Free from Preservatives
* Does not apply to Krill Oil (fish gelatine), Omega 3 Premium und Omega 3 Premium PLUS
by Dr. Alexander Michalzik M.D.
** Does not apply to Green-lipped Mussel by Dr. Alexander Michalzik M.D.
*** Does not apply to Krill Oil (fish gelatine), Omega 3 Premium, Omega 3 Premium PLUS,
Green-lipped Mussel and Joint Formula I by Dr. Alexander Michalzik M.D.
Your Biotikon® Advantages:
Quality
Made in Germany
Premium-quality extract
Capsule
contains
no additives*
Shipping
Environmentally-friendly dispatch packaging
free shipping on orders over 70 Euro in EU countries, UK & switzerland
with also on packing stations,
3 - 5 days
1 - 3 days
, , 3 - 5 days
Payment
on account (by invoice)
Security
Secure purchase by means
of a buyer seal certification
from the trade association
"Händlerbund".
Secure Data Transfer
128 bit SSL encryption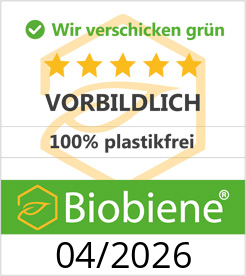 We are here for you
+49 (0)6201-878380
Mo. to Fr.: 8 a.m. till 7 p.m.
Sa.: 9 a.m. till 4 p.m.
ORDER HOTLINE
+49 (0)6201-878380

Mon - Fri. 8am - 7pm & Sat 9am - 4pm