Ihre Meinung
We look forward navigation use about your opinion!
click here to give an opinion.
Neuer Shop
"Besonders gefällt mir, dass keine Zusatzstoffe für die schnellere Verarbeitung dabei sind. Beim neuen shop Design gefällt mir die bessere Übersichtlichkeit, die größere Schrift und der hellere Hintergrund. Leider dürfen sie nichts über die Nebenwirkungen bzw. die Erfolge schreiben, da sie nicht in den Niederlanden sind. Sie könnten etwas über den nicht allen Menschen bekannten codex alimentarius schreiben, damit man dafür Verständnis hat."
www.dr-med-michalzik.de
"Ich finde die neue Webseite sehr gelungen!"
Shop
"Gratuliere, super gelungen."
Your Biotikon® Advantages:
Quality
Made in Germany
Premium-quality extract
Capsule
contains
no additives*
Shipping
Environmentally-friendly dispatch packaging
free shipping on orders over 70 Euro in EU countries, UK & switzerland
with also on packing stations,
3 - 5 days
1 - 3 days
, , 3 - 5 days
Payment
on account (by invoice)
Security
Secure purchase by means
of a buyer seal certification
from the trade association
"Händlerbund".
Secure Data Transfer
128 bit SSL encryption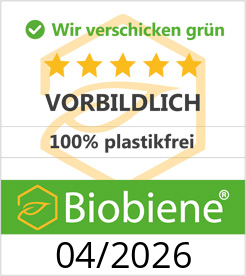 We are here for you
+49 (0)6201-878380
Mo. to Fr.: 8 a.m. till 7 p.m.
Sa.: 9 a.m. till 4 p.m.
ORDER HOTLINE
+49 (0)6201-878380

Mon - Fri. 8am - 7pm & Sat 9am - 4pm