Legal Information
Legal website operator identification:
Dr. med. Alexander Michalzik
Biotikon
Wintergasse 144
69469 Weinheim
GERMANY

Telephone: +49 6201 878380
Telefax: +49 6201 24633
E-Mail: info@biotikon.de
VAT No.: DE248207384
Responsible for the contents as per § 55 of the RStV (Interstate Broadcasting Agreement):
Herr Dr. med. Alexander Michalzik - Wintergasse 144, 69469 Weinheim, Deutschland

Statutory job title: Dr. med. (provided in Germany)

Supervisory body/professional association responsible:
Bezirksärztekammer Nordbaden
Street, house number: Zimmerstraße 4
Postal code: 76137
City: Karlsruhe
Telephone: 0721-160240
Telefax: 0721-16024-222


Alternative dispute resolution:
The European Commission provides a platform for the out-of-court resolution of disputes (ODR platform), which can be viewed under https://ec.europa.eu/odr.
We are willing to enter into dispute resolution proceedings before the consumer arbitration board.
We are a member of the initiative "FairCommerce" since
02.02.2016
.
For more information, see: www.fair-commerce.de
Bank details Germany/EU
DB Privat- und Firmenkundenbank AG
Account number: 5880737
Bank code: 67070024
BIC: DEUTDEDBMAN
IBAN: DE94 6707 0024 0588 0737 00
Bank details Switzerland
PostFinance
IBAN: CH42 0900 0000 3026 6470 7
BIC: POFICHBEXXX
Payments by
PayPal
please use the following account ID:
info@biotikon.de
Copyright © 2005-2020 by Biotikon
Your Biotikon® Advantages:
Quality
Made in Germany
Premium-quality extract
Capsule
contains
no additives*
Shipping
Environmentally-friendly dispatch packaging
free shipping on orders over 70 Euro in EU countries, UK & switzerland
with also on packing stations,
3 - 5 days
1 - 3 days
, , 3 - 5 days
Payment
on account (by invoice)
Security
Secure purchase by means
of a buyer seal certification
from the trade association
"Händlerbund".
Secure Data Transfer
128 bit SSL encryption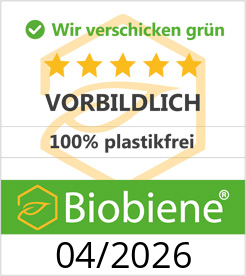 We are here for you
+49 (0)6201-878380
Mo. to Fr.: 8 a.m. till 7 p.m.
Sa.: 9 a.m. till 4 p.m.
ORDER HOTLINE
+49 (0)6201-878380

Mon - Fri. 8am - 7pm & Sat 9am - 4pm